visitors to
this page since
21-09-2000
Tools
Articles
Art Gallery
Quirky features in MM/JSW
A Miner Triad
Manic Miner Room Format
Sound
Miner Endings
Maps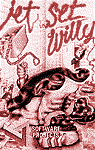 We at Miner Tech believe that playing Manic Miner is the only way to get them horny chicks... It seemed hopeless. Erix1 went away, and took his MMT stuff with him. But HURRAH!! for Carl Murray who managed to salvage it, and pass it on to me - MMT is back !
I've left it pretty much as it is, only changing things where necessary. So wherever you see the MMTresurrection gfx, this was originally from Erix1's site. As you were, then. Vidar - take it away...
- Gawp! Dasse mailed me an ad. for a C64 game called 'Mattie Goes Mining'! It's supposed to be a much improved version of Manic Miner taking advantage of the C64's power. Anyone heard of such a game? Andrew Broad's web site is closing down. I hope it re-emerges at some other server, and if not-: a true loss for the Miner Willy community. I've uploaded some of the vital information from his pages (The Manic Miner Room Format document, The Quirky features in MM/JSW-document, Specsaisie V1.0 and Richard Halla's A Miner Triad-document.), which can be found in the Tools section AndyC's one step closer to completing his superb CPC+ version of Jet Set Willy 2/ Manic Miner. Read all about it and download the latest version by clicking right here! Paul Taylor released Version 2.beta4 (13. July 2000) of his GameBoy Color-version of Jet Set Willy. Download and read more about it by clicking here!

---

YO!: Help me make this a living breathing Miner Willy site! If you have tips or info about anything Manic Miner/ Jet Set Willy related please let me know! And don't you give me that " Manic Miner is hopelessly outdated! It's like a hundred years old! Live in the now! Get a life!!!", coz then I'll just shut my ears and start singing my little "LALALALALALALA"-song. Anyways, Manic Miner is way better than Quake III, because Manic Miner's got amoebas and stuff...

---

Erix1's Guestbook (still open as far as I know)
[ Sign his GuestBook ] - [ Read his GuestBook ]
[ GuestBook by TheGuestBook.com ]
Play with your Willy online:
-Java JSW-
-Manic Miner-
-Jet Set Willy II-
- The HOB Spectrum Emulator
- Online Plus/4-emulator doing JSW


We will not rest until all Manic Miner secrets are revealed.