visitors to
this page since
21-09-2000
Acorn Archimedes
Amiga
Amstrad
Atari
BBC
Commodore
Dragon
Enterprise
MSX
Nintendo
Oric
PC
Playstation
Spectrum
Zx81 & Z88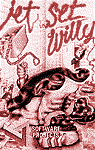 The Systems Erix1 said : "Welcome to the games section. Here you'll find Manic Miners and Jet Set Willys for most computer systems (Both originals and home-brews). I've been collecting Miner Willy games + emulators on the net for quite some time now, and keep finding new ones all the time! Although the spectrum versions are my favourites there's a lot of interesting Miner Willy action going on under other (not so rubbery) keyboards. Did you know that Rob Hubbard did the music for the Atari XL version of JSW?! Download and check it out! If you have problems running any of the games please refer to my... THE-WHAT-EMULATOR-TO-USE-AND-HOW-TO-USE-THAT-EMULATOR DOCUMENT "
Emulators for the MAC? Click here! Links to other versions:
Linux: Manic Miner - CPC+: Jet Set Willy+ Versions not availiable on the web (but wanted of course):
PMD-85 versions of MM 1/2/3 and a game called "Willy": Check out this link!
Memotech versions of MM and JSW. Check this out!
WOULD LIKE TO SEE: Game Gear versions of JSW and MM!
MAC-versions of JSW and MM!